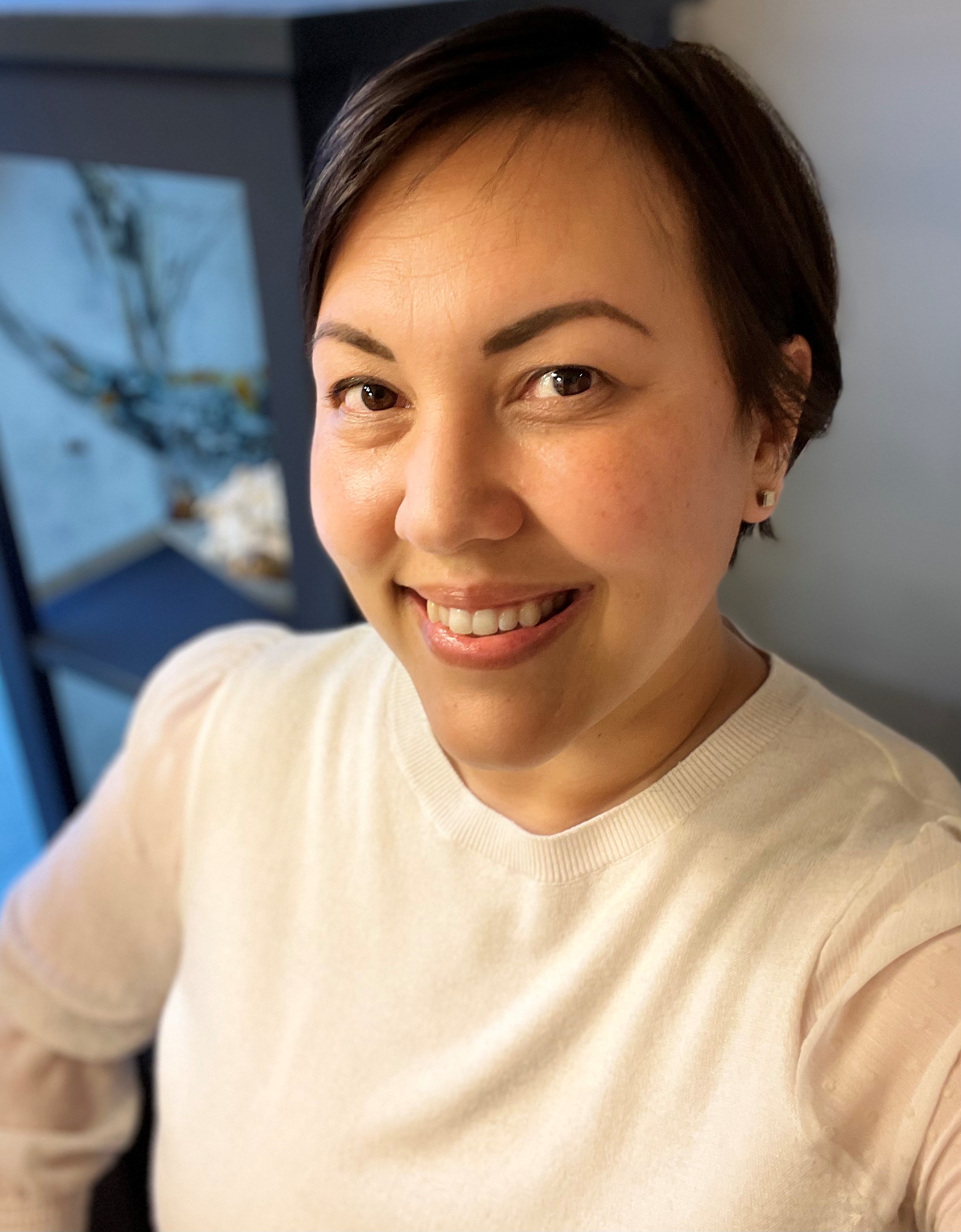 At age 37, I found a breast lump. My doctor thought it was something benign and sent me for a breast ultrasound. When the conversation with the ultrasound technician quickly turned from cheerful to quiet and serious, I knew it was cancer. The biopsy confirmed it days later and I was diagnosed with stage 3a triple-negative breast cancer. Shortly after my diagnosis, I saw a genetic counselor. We wanted to understand why I got cancer. I did not have any family history of breast cancer that I was aware of. However, it was discovered through the genetic testing that I have inherited BRCA1 c.181T>G, likely from my father's side. At first, I was scared and sad about how this mutation might affect my prognosis and, if I have passed the mutation on to my kids, their health. While it still makes me sad, I find comfort in knowing that they can get tested when they're older and they will have the power to make risk-reducing choices when the time is right for them – something that I didn't get.
Due to the mutation, I chose a bilateral mastectomy to reduce my risk of cancer in the healthy breast in the future. I also underwent a total hysterectomy to reduce my risk of ovarian cancer. My decision is not for everyone, but for me, it gives me some peace of mind knowing I prevented as much cancer as I could.
After finding out about the mutation, I reached out to my immediate family members to make them aware and encouraged them to at least explore testing. Their reactions were mixed, and I was honestly surprised. My family members do not really understand the impact that this mutation has had on me and the potential impact it may have on their own health, despite my discussions with them and attempts to persuade them. Some wanted to ignore it and did not appreciate being made aware of it, preferring to sweep it under the rug. Others took action but were told it was unimportant by their medical providers so they did not pursue testing. None of my immediate family members have had genetic testing and, therefore, have not taken any preventive action to reduce their risk of cancer. This upsets me but I have tried my best and their health is out of my control.
After my diagnosis, I joined a Facebook group for people with BRCA mutations and was excited to come across a post by Carole Eldridge looking for others who share this exact variant! She invited me to join a smaller Facebook group for those with our variant that she created and, for a while, it was just me and other members of Carole's family.
Last year, I saw Dr. Shirts' post in the Facebook BRCA group about ConnectMyVariant and reached out to see if I could be a part of it. I messaged Carole right away as I knew she would be interested, too. Through ConnectMyVariant, we have been able to make many new connections and grow our Facebook group. I am so interested in hearing our members' stories and hope we can one day figure out how we are all related. I have also sent my family tree to the Center for Family History and Genealogy team and look forward to their findings. I'm excited about the developments and discoveries that have come from this program and what is yet to come.
I truly believe knowledge is power and I am thankful to be living in a time where we have access to this knowledge. With this we can make decisions about our health to reduce our risk of cancer and live longer – something our ancestors who passed away too young from cancer didn't have and would have never imagined being possible. Having a genetic mutation that causes cancer doesn't have to be scary, it can be very empowering.